In the Lithuanian Sea Museum lives Baltic Sea grey seals, East Atlantic common seals, Steller's sea lions and penguins.
---
Men grow moustache for beauty. While seals have whiskers in order... not to die of hunger. Nature seems to have designed whiskers in different ways to serve different purposes. For seals, whiskers provide an astonishing sensitivity to slight ripples from a fish swimming by.
---
Seals are successfully bred there. Baltic Sea grey seals are a rare and endangered species listed in the Red Books of Lithuania, Latvia, Estonia, Finland, Sweden and Russia. These seals have lived in the Baltic Sea for 10,000 years.
Each year tens of wounded, exhausted and ill seals are nursed in the Lithuanian Sea Museum, which afterwards are released back to the Baltic Sea. Thus the Lithuanian Sea Museum contributes to the HELCOM project intended for the restoration of the southern population of grey seals.
What to do if a seal is noticed on the coast?
---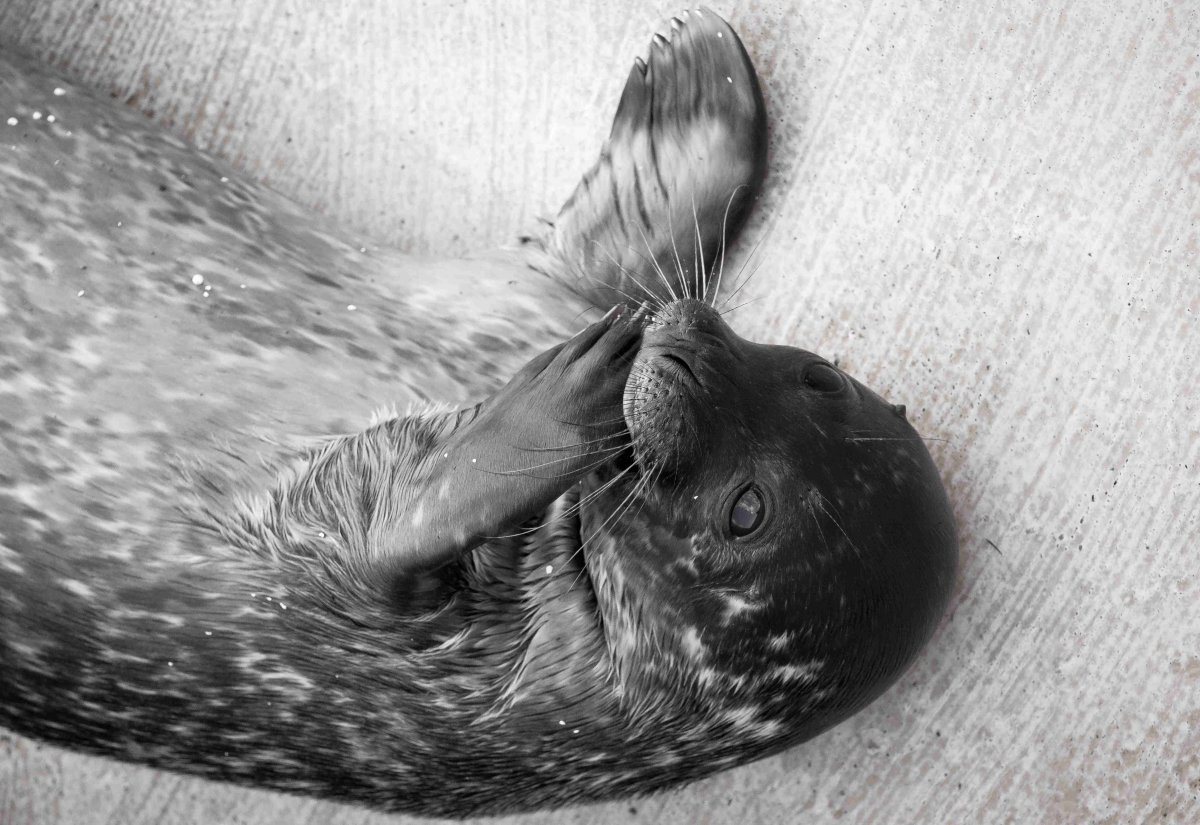 In case you notice a seal, please notify the employees of the Lithuanian Sea Museum. Don't forget to specify the location, the size of the seal and its behaviour. The photos taken by phone would provide us with valuable information as well. Please send information and/or data by e-mail a.grusas@muziejus.lt [1], p.kulikov@muziejus.lt [2] or call +370 698 37 299.
If you find a seal on the coast in the region from Smiltynė to Giruliai, please inform animal shelter company NUARAS (24 hours): +370 646 21322.
If a seal is found on the coast in the region from Smiltynė to Nida up to the Russian border and/or in the region from Giruliai to Šventoji, please inform Klaipėda region animal shelter tel.: +370 687 36 888.
In March, migration of seal puppets starts, therefore puppets could be noticed resting on the coast. If a puppet pays no attention to the approaching people, it may be too exhausted.
What should you do?
---
Don't drive a seal back to the water.
Don't feed it.
Don't touch it.
Keep away the puppet from dogs or too curious people. Let it have a rest.
If possible, wait till specialists of the above mentioned institutions arrive.
If a dead seal is found on the coast in the region from Smiltynė to Giruliai, please call +370 646 21322.
---
We appreciate your concern for seals - the biggest animals of the Baltic Sea.
---
Photo gallery
Information updated
2017-08-17 06:57