OCTOBER
Friday, Saturday, Sunday
AQUARIUM AND MUSEUMS' EXHIBITION – 10.30–17.00
DOLPHINS AND SEA LIONS PERFORMANCES: 12.00, 15.00
---
Attention! Dolphin performances – only for visitors with Covid certificate. Every adult visitor to the dolphinarium must provide the "Contact Tracing Data" form (pick up at the ticket office without standing in line) together with ticket. We recommend having your own pen.
Personal data collection for contact tracing is a preventive measure to control the spread of COVID-19.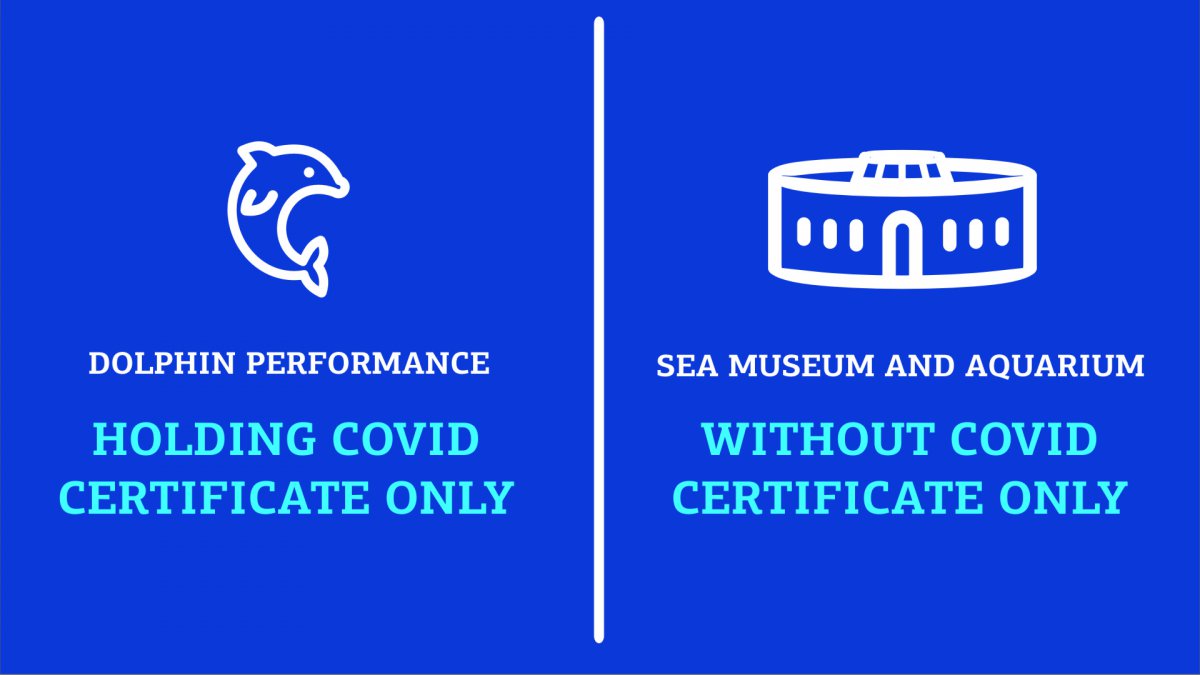 Please read Visitors service regulations Please NOTE! 
1. Recast of Visitor Service Regulations, art. 24.2.3.1: in order to control maximum number of visitors allowed to the dolphinarium during the quarantine, children under 3 years of age must hold a ticket which cost 1 Eur, if purchased in the ticket office, and 0.95 Eur if purchased on line. Children 4 years of age and above must hold a ticket purchased at a child-ticket price. 
---
Tickets online
We recommend not to delay as the ticket will not be extended or transferred and the money will not be refunded!
Tickets can only be purchsed for member of one family. Please do not eceed the number of tickets, in this case if you do not comply with the ticket purchase reqiurements may not be admitted to the Museum.
---
Information: +370 659 61 497
Print
Information updated
2021-10-01 09:03